Refugio Paz de las Aves
Signs must be photographed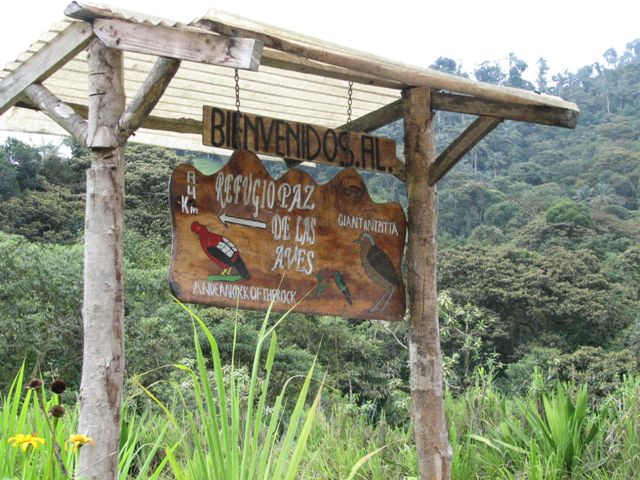 Refugio Paz is the private reserve of Angel Paz (holding monkey), shown here with his brother. He has no web site, but his remarkable story is summarized here.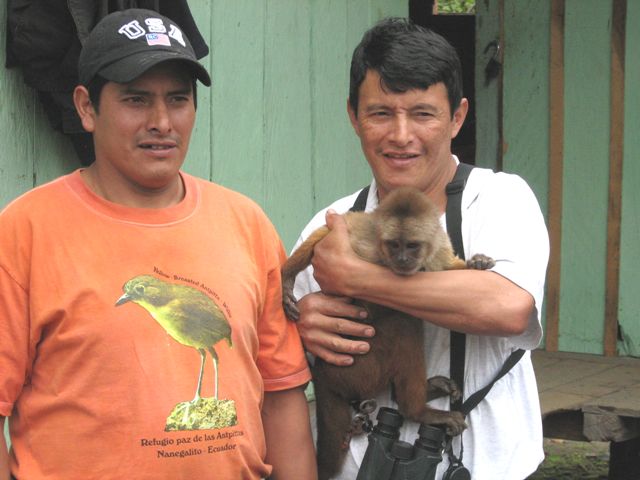 Scenery at Refugio Paz de las Aves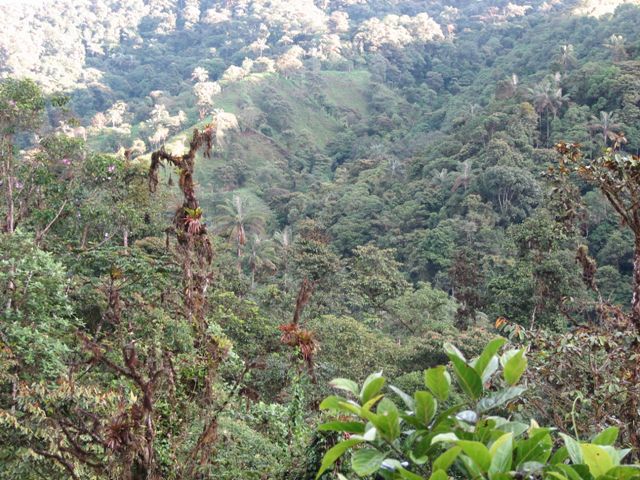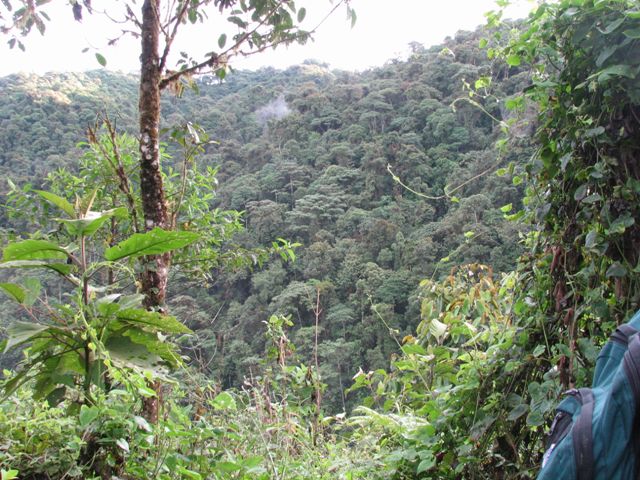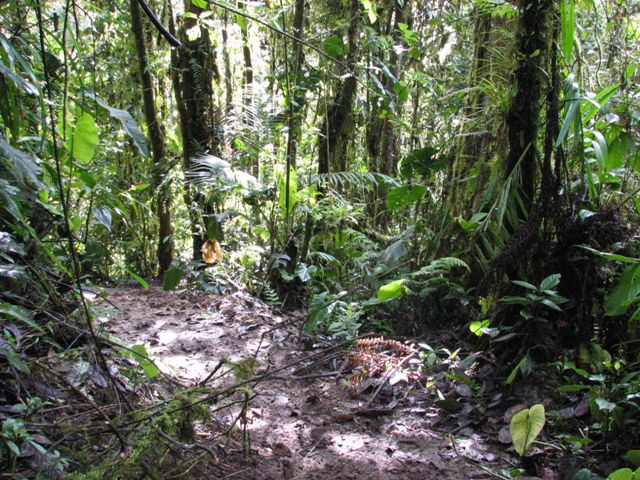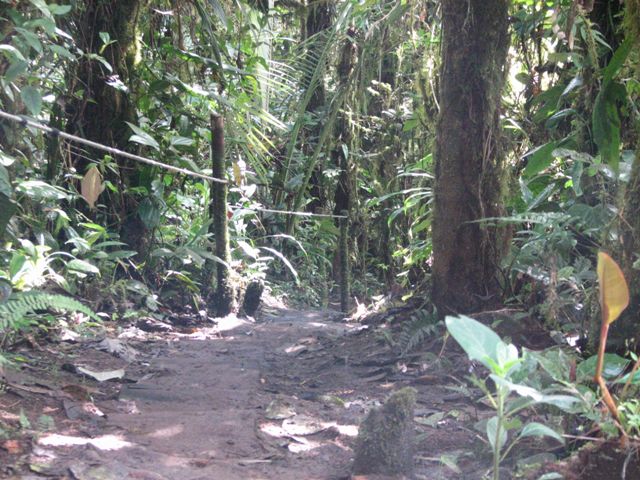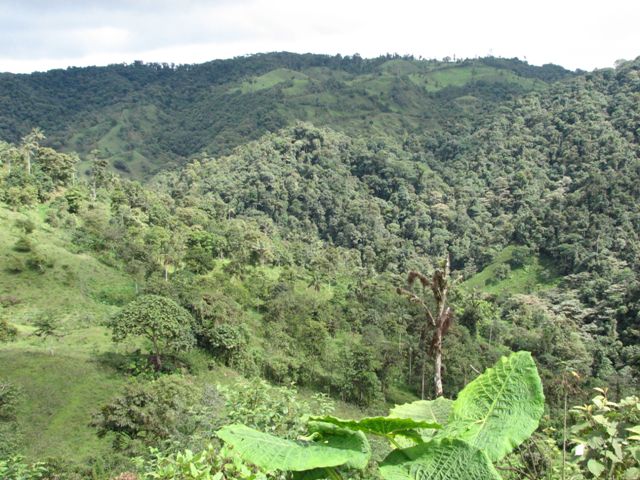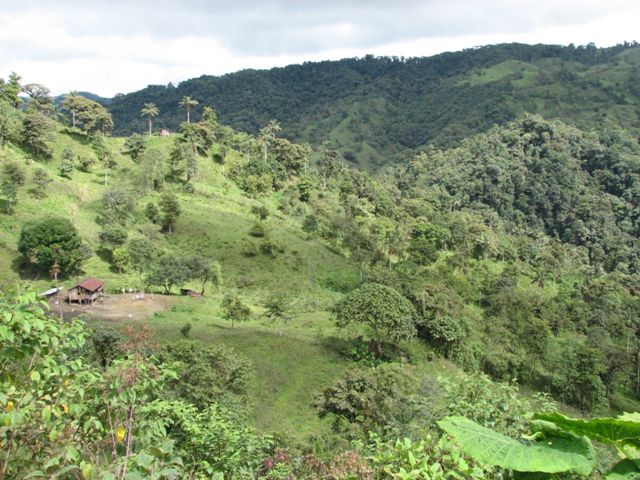 At the end of the morning we returned to Angel's former house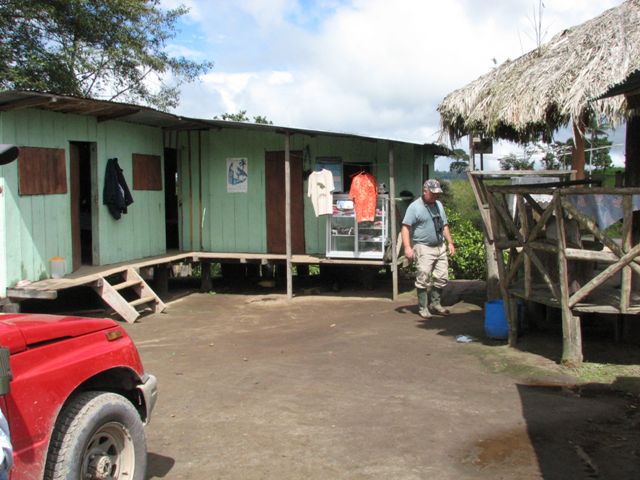 and were served breakfast at this table.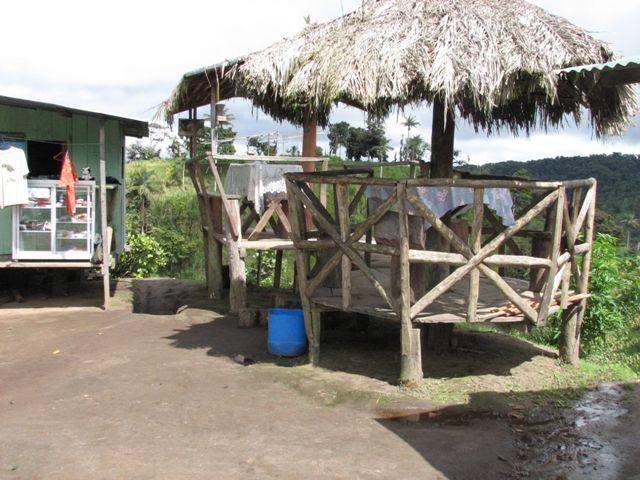 Cut up worms—for antpittas, not for breakfast!.